Murdoch's Shadow Completed!
Well, friends, Murdoch's Shadow is finally in the bag! And WOW, what a ride this one has been.
I finished applying all developmental, creative critique, and proofreading edits in a blaze of glory while on a 3-day business trip to Temecula, California. Every minute I wasn't meeting people, I was editing like a tempest, facing down my pre-order deadline with Amazon. Some darn good edits went in during this time when I could really focus in the hotel.
The first couple of nights had me working till about 3am. About 6 hours later, I'd grab breakfast and a mocha and be at it again. Last night was a doozy, but I had to finish it for my formatter. My alpha reader, friend, and support specialist Jacob Kuntzman was with me through 3am his time checking over all the last-minute edits. So grateful for him!
Now I'm traveling home on about 1.5 hours of sleep, but I'm super thrilled with the final product and stoked to have it done.
The hotel was the perfect environment.
✔️ View of mountains (or maybe just big hills)
✔️ Good chair and desk and internet
✔️ All-day availability of mocha
✔️ Free food from the convention
✔️ Manner wafers for a taste of Vienna (one of my favorite places in Europe)
✔️ Free bottled waters included with the room
Truly, I busted my tail on this book for MONTHS. I put in the time and the money to get it right. I do that for me, because I'm obsessive, but I also do that for YOU because I truly want you to have an awesome, immersive experience in this world that I am passionate about. And it's really just beginning!
So, please check out Murdoch's Shadow and, if you haven't yet, the first book, Murdoch's Choice.
Murdoch's Shadow is on pre-order until the 10/24 launch...and there are SPECIAL GIFTS for pre-ordering (see below)!
Pre-order links are below!
Do it now before you forget!
Everyone have a great day! Now I'm off to sleep on an airplane.
~ Wayne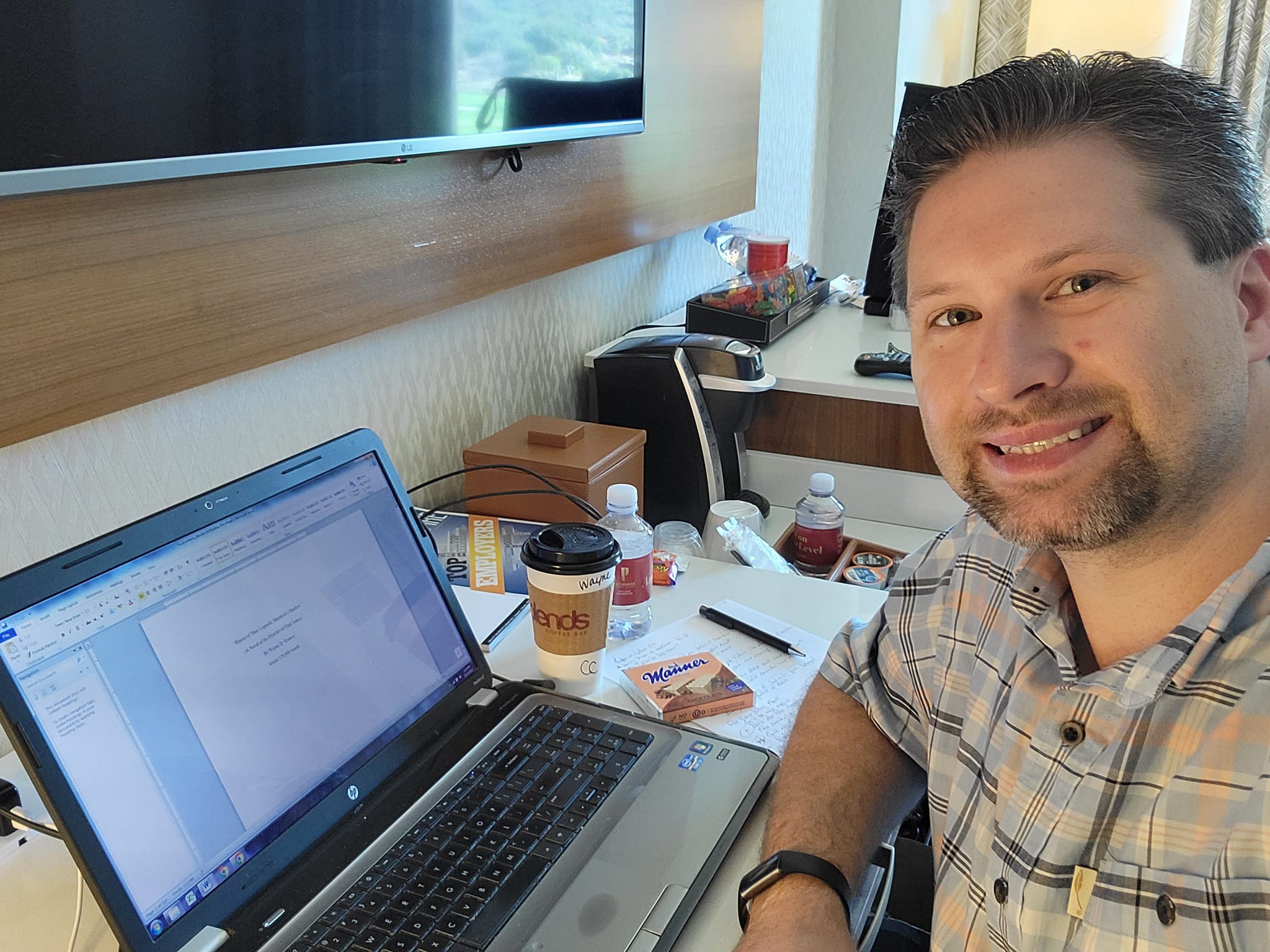 Preorder Incentives!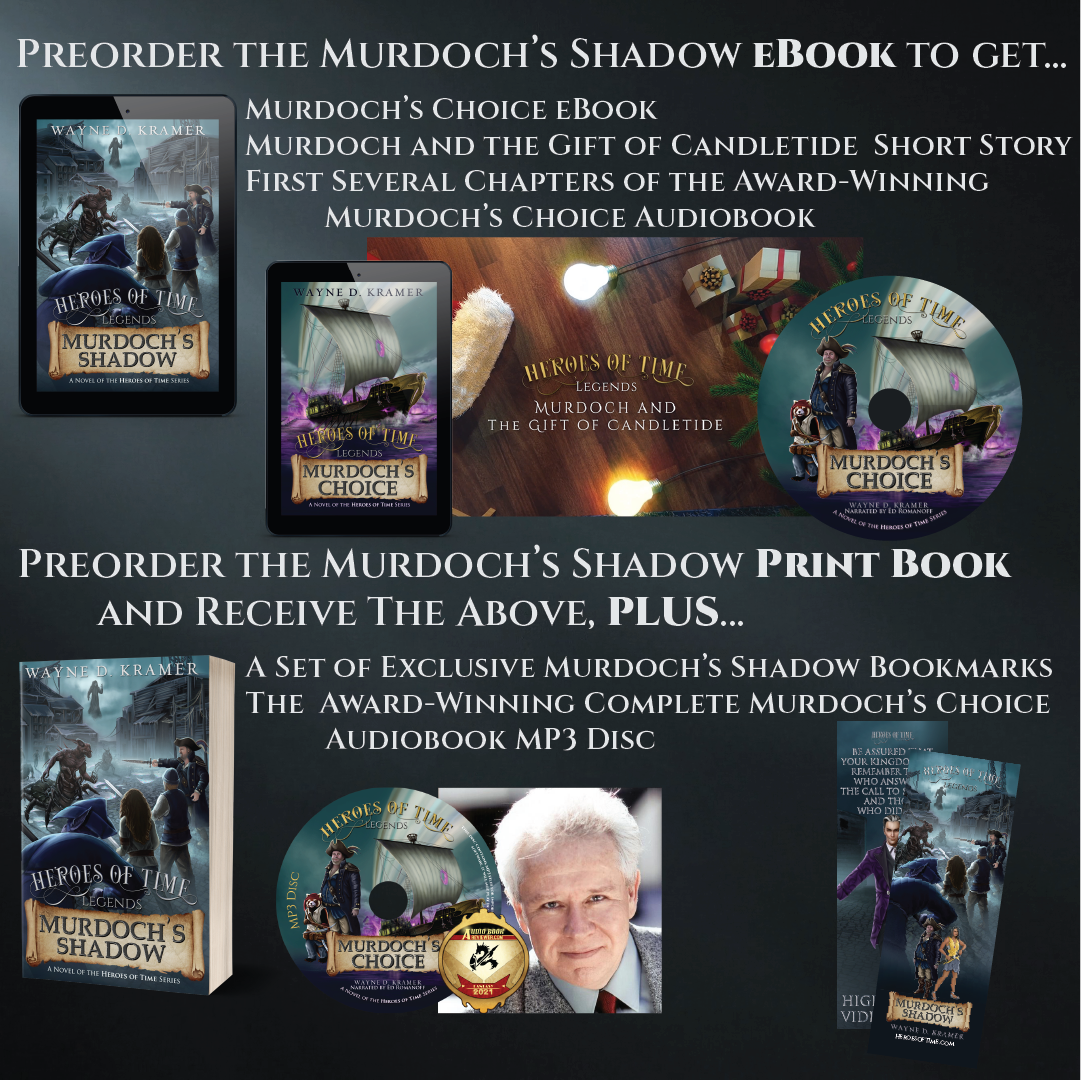 Preorder the Murdoch's Shadow EBOOK from Amazon and you'll also receive:
The

Murdoch's Choice

eBook!
The

Murdoch and the Gift of Candletide

Short Story!
The first several chapters of the award-winning

Murdoch's Choice

Audiobook!
Preorder the Murdoch's Shadow PRINT BOOK from the Heroes of Time Store and you'll receive all of the above, PLUS:
A set of exclusive

Murdoch's Shadow

Bookmarks!
The complete MP3 Disc of the award-winning Murdoch's Choice

Audiobook!