Heroes of Time Legends: Murdoch's Choice

NOW AVAILABLE in paperback, hardcover, ebook, and audiobook!
Go here for buying options.
BookLife Editor's Pick by Publishers Weekly - see the review!
Best Fantasy in Youth 2021 Award Recipient by AudioBookReviewer.com - see the review!
"Life is full of choices. I always say, choose the one with the best payoff."
—Captain Zale Murdoch
A fast-paced, treasure-hunting, swashbuckling adventure set in the world of Eliorin....

Captain Murdoch has the chance of a lifetime in his grasp...or is it just a fool's errand?
Zale "the Gale" Murdoch, one of the greatest seafaring merchants in the kingdom of Tuscawny, is at the top of his game. No one has reached the guild's grandmaster status in generations, and he's but one job away, with his biggest rival right on his heels. When a mysterious stranger approaches him with information that will seemingly ensure his success, Zale is tempted. The mission: to retrieve the Grimstone, a mythical artifact obscured by the shadows of history and religious folklore...an object of immeasurable value...if it's real. The journey to find out could cost him more than his reputation and a leisurely retirement. He'll have to battle dark magic on a perilous voyage to the hostile land where the Grimstone is reportedly hidden...a land very few sailors return from alive.
Starlina Murdoch, Zale's estranged daughter, wants nothing to do with the sea. But Jensen, the boy she loves, is a member of her father's crew and determined to make a career as a sailor. As she becomes unexpectedly entangled with her father's voyage, she must find her bearings amongst the crew and decide for herself where her dreams truly lead.
Join Zale, Starlina, Jensen, and the rest of Murdoch's Mates on an epic adventure of daring, danger, and magic in this first installment of the "Heroes of Time" series.
Artwork for Murdoch's Choice
Murdoch's Choice Overture
The inimitable Sam Dillard, the composer behind Metroid Cinematica, Chrono Cinematica, and many more, has composed this magnificent piece for Heroes of Time! From this overture, we've identified several themes and motifs that we'll be using in various media going forward. Enjoy!
Zale Murdoch's Real-Life Inspiration
Zale is a character very near and dear to my heart. His larger-than-life personality, mannerisms, and overall way of speaking are based on a bygone friend, colleague, and member of the family named Daniel "Skip" Person. Skip and I had a ton of fun traveling the world together and sharing life with the family. He was a goofy and loving "Pop-Pop" to my kids. He passed of a rare lung disease in December 2018 at the far-too-young age of 61.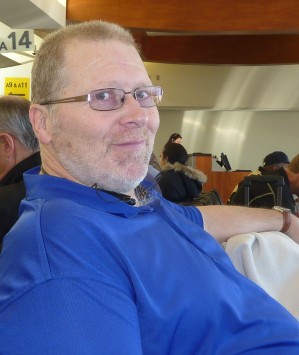 I actually intended to create a character in the "Heroes of Time" world based on Skip a while before he passed. Starting a little over a year before the disease took him, we actively brainstormed this character together. It was Skip who came up with the idea that he should be captain of his own crew. Skip came up with the name Zale "the Gale" Murdoch, offering Augustus Macpherson as an alternative. Somewhere in the course of that, we conjured up a fiesty red-panda sidekick. I so dearly wish he could be here today to see the results. I'm sure that now, from the Ethereal Realm, he looks down upon it with a riotous grin.
Zale, of course, develops as his own character, but this real-life inspiration is very much present within, from the loving Pop-Pop to the rascally scallawag. So, raise your ale in tribute to the man, the scourge, the legend! Skip, living on vicariously as Zale Murdoch.