Murdoch's Shadow Earns Editor's Pick!

Heroes of Time Legends: Murdoch's Shadow, the sequel to Murdoch's Choice, has just earned the coveted Editor's Pick Lightning Bolt award from BookLife by Publishers Weekly. The novel additionally earned A grades for all of BookLife's production categories: Cover, Design and Typography, Illustrations, Editing, and Marketing Copy.
This accolade follows the success of Murdoch's Choice, which also earned Editor's Pick from BookLife. You can read the entire glowing review of Murdoch's Shadow here: https://booklife.com/project/heroes-of-time-legends-murdoch-s-shadow-83557. You can also find the review for Murdoch's Choice here: https://booklife.com/project/heroes-of-time-legends-murdoch-s-choice-60548.
The review is also copied below in its entirety: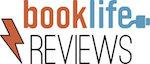 With full-bellied sail, Kramer's second book about Captain Zale "the Gale" Murdoch and the crew of the good ship Queenie charts its course for first-rate epic fantasy adventure. The emphasis this time is on the epic, as this sequel—the second in a series—offers more, more, more, doubling the original's length and bursting with quests, escapes, ancient cities, cock-eyed crew banter, and era-crossing surprises, all without diminishing the original's breezy charm. The action picks up right where Murdoch's Choice ended, with Zale having chosen his own unexpected course when faced with an evergreen dilemma for fantasy heroes: what to do with the impossibly powerful artifact many interested parties would kill for? His choice—chuck it into the sea—leads to devastating fallout, as a mysterious "darkfrost" now corrupts Warvonia and its harbor, with many blaming Zale, including much of his own crew.


You don't have to be a diehard fantasy hound to guess at the solutions to Zale's troubles: a quest, of course—partially to undo his own act. Again setting Kramer's appealing series apart is an infectious love of genre expectations and the skill with which he dances around them, at times gently tweaking them. "One does not simply dispose of the Grimstone," a character says, of the MacGuffin. But Kramer's spirited sense of fun never undercuts the stakes or the characters, as Zale's story is always earnest and exciting, even the familiar elements, like the villains' zeal to bring back an age of shadow.
Kramer imbues that shadow's rise with evocative, even sumptuous detail, mining fresh possibility from light versus darkness. Zale and his crew—including strong new additions, like the grimkin warrior Enshuzu—again carry the story with buoyant spirit, the occasional chanty, and a welcome vibe of regular folks just doing what needs done, even as elements of destiny and lineages become increasingly prominent. Zale's daughter Starlina displays exciting new growth, and the monsters, villains, and weird magic thrill.
Takeaway: Buoyant epic fantasy that enlivens the familiar and dares to surprise.
Comparable Titles: Michael J. Sullivan, Sam Sykes.
Production grades
Cover: A
Design and typography: A
Illustrations: A
Editing: A
Marketing copy: A